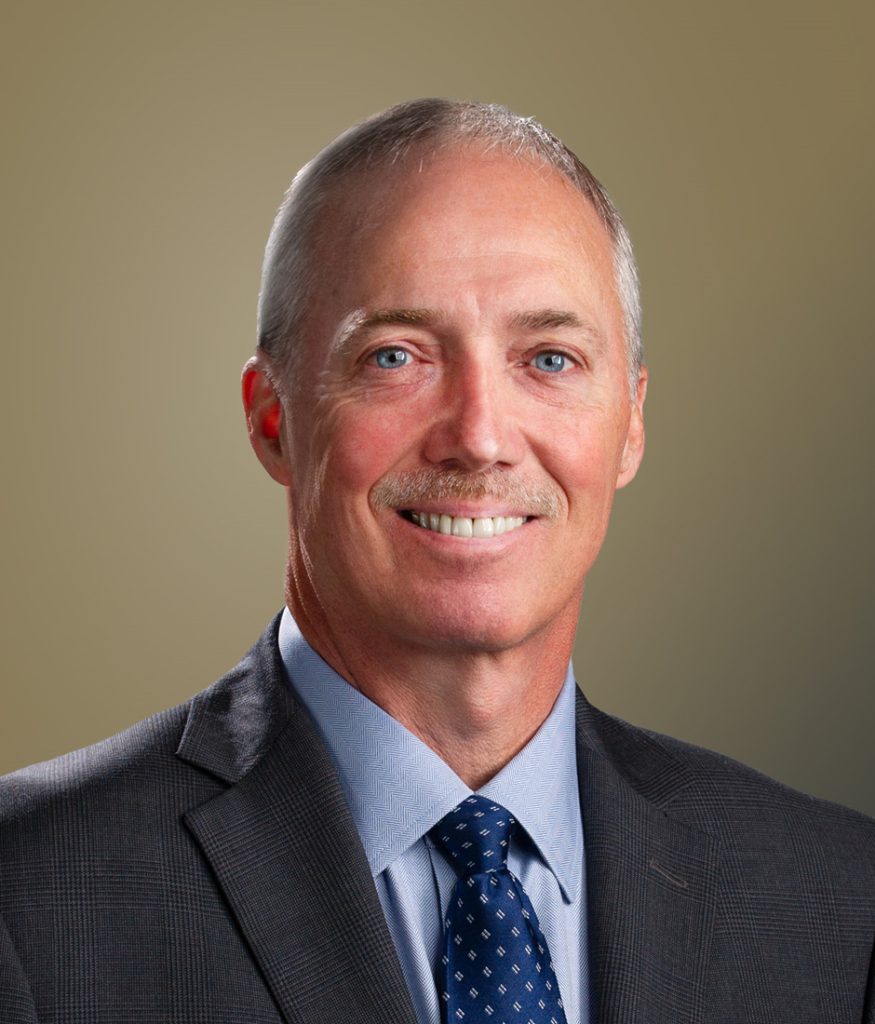 Louisville, Ky. (October 19, 2022) – As The Glenview Trust Company continues its growth and expansion in the Bowling Green market, the wealth management firm has named Craig E. Browning as Managing Principal for Western Kentucky. 
Browning brings 35 years of experience in the financial services industry to Glenview Trust, his most recent being over 26 years with U.S. Bank, N.A. where he served as regional president. During his time at U.S. Bank, he built strong connections throughout western Kentucky by implementing innovative banking strategies for clients in branch banking, small business, business banking, and across collaborative business lines. While at U.S. Bank, he was responsible for leading the strategic development and execution of the Western Kentucky Market Plan goals, strategies and tactics, and also led an effective team through focused communication of goals and objectives, and established and implemented coaching strategies to drive results.

A graduate of Western Kentucky University and an active alumnus of the Gordon Ford College of Business, Browning has been recognized for his work in the banking industry, as well as for his volunteerism in the community. He has served on numerous boards and committees for a range of professional, academic and nonprofit organizations in the Bowling Green area.
"Even with modern technology, there is nothing that replaces the personal touch of relationship building in our industry," said Scott Neff, President and CEO of Glenview Trust. "In addition to our longtime desire to expand into south central and western Kentucky and our interest in working at a personal level, we now have a truly dedicated local team available to work with families across the state. Craig's proven ability to lead, build relationships and his geographic location will serve these goals well."
The hire of Browning is part of The Glenview Trust Company's investment and dedication to the western Kentucky market. Glenview Trust is currently considering a location in Bowling Green for its permanent office and in the interim it will operate out of a temporary space which is slated to formally open this fall. Glenview Trust will also be hiring additional staff as part of its expansion in western Kentucky. The move allows Glenview Trust to enter a market where its presence creates a local office to service the firm's existing clients in the area, backed by Glenview Trust's strength as the largest independent trust company in the Commonwealth.
About The Glenview Trust Company
The Glenview Trust Company is a state-chartered trust and investment company whose hallmarks are local leadership, shared management and unparalleled attention to client satisfaction.
Glenview has more than 850 client relationships and $18.5 billion in client assets under administration. The Glenview Trust Company focuses on building enduring relationships with individuals and families by providing timely and unbiased advice that helps clients reach financial goals and achieve a more enriched life.